Specials!
Senior Citizen Day is on Mondays in the IV room! 20% off any IV for 62 and up patients. (Excludes SOD, Phosphatidylcholine, EDTA push, DMPS)
Military Discount -20% OFF Monday through Friday on any IV.
(Excludes SOD, Phosphatidylcholine, EDTA push)
HYPERBARIC OXYGEN THERAPY (HBOT): Purchase 6 treatments at 20% off for$360.00, and receive the 7th treatment for FREE!! (Regular price per session will be $75.00)
RIFE MACHINE:1 for $25 (One Hour Sessions) 12 for $240 (15% savings) 18 for $382.50 (15% savings) Can conveniently be done during your IV Therapy!! Rife Technology is used to treat:Migraines- Certain Cancers -Chronic Fatigue- Allergies-Depression- Fibromyalgia-Lyme's Disease- Chronic Pain.
Complete FAT CELL DETOX W / IV's and Hydration: $402.00
Regular Price $581.00 Savings $179.00
Includes (Niacin, Activated Charcoal, Magnesium Protocol (Protosorb, Natural Calm, Magnesium Spray, Alka Salts, Trace Minerals and 12 Sauna Treatments and two (2) Hydrogen Peroxide IV's and two (2) Saline 250ml)
Max Recommended Sauna Treatments: 2-3 Sauna Treatments a week.
Call us to get booked today!! 469-402-2800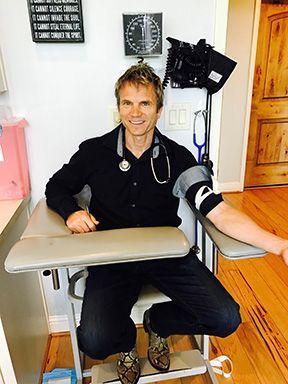 Dr. G never misses his weekly IV!