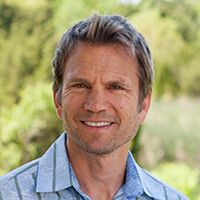 For over 25 years Gonino Center for Healing has provided its clients with a refreshing perspective to holistic wellness. Its doctors and nurse practitioners follow a 15-point wellness program developed by the center's founder, Dr. John Gonino. Dr. Gonino's slogan, "Love Heals," encompasses the attentive and tireless approach to integrative and functional medicine imbued by the Center. When the doctor and patient work together in such a manner, miracles can and do happen.
The 15-point wellness program carefully incorporates nutrition, holistic remedies and supplementation, detoxification, lifestyle changes and exercise to attend to a variety of illnesses. Conditions often treated at the Gonino Center for Healing includes: cancer, depression, thyroid disease, diabetes, heart problems, hormonal imbalances, MTHFR gene, histamine intolerance, Autism, fibromyalgia, obesity, Lyme dz., ALS, Alzheimer's, MS, pulmonary fibrosis, along with physical and mental barriers for athletes and professionals who are healthy but looking to increase their ability.
In addition, as the leading integrative medical provider in North Texas, Gonino Center for Healing is committed to providing its patients with an experience tailored to their specific needs. At Gonino Center for Healing, its holistic practitioners are educated to approach healing in a new way by focusing on the nutrients needed by the body rather than pharmaceutical drugs. For those patients who are battling with symptoms of an unknown source and indefinable cure, integrative medicine can be life changing.
The Center offers holistic therapy services in the following areas:
If you are seeking a holistic approach to your health issues, the Gonino Center for Healing is located in the quiet, lakeside community of Heath, TX.
Nutrition and Breathing Classes
Customized Supplement Regimen
Hyperbaric Oxygen Therapy