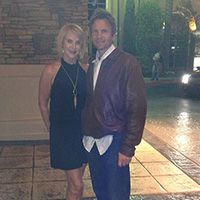 ACAM Conference 2014
Dr. G and Linda at the ACAM (American College for Advancement in Medicine) Conference this weekend. The conference was "cutting edge and difference making!"
If you have not checked out the ACAM website, do so for the latest news in integrative medicine and to also find integrative practitioners in your area. This is a great resource to share with friends on your page who are looking for an alternative doctor that looks for causes of sickness, not just a doctor who gives a band aid.